ATAM is one of the leading manufacturer of Industrial & Plumbing Valves and Fittings, known for innovation and product quality. Mr Vimal Jain in 1972 established the parent company AMCO Industries, with an initiative of manufacturing automobile bushings in the brand name of 'AMCO'. In 1982 the organization has diversified from manufacturing of bushings to design, engineer and manufacturer of Industrial Valves under the brand "ATAM". In 1992 company further diversified its manufacturing to 'FEBI' make Ball Valves under the banner of FEBI Valves Pvt. Ltd.

To ensure the transparency and strength of the business operations towards its stake holders company got listed on "BSE (Bombay Stock Exchange)" in October 2020.

Today, ATAM & FEBI make Gate, Globe, Check, Ball, Butterfly, Steam Traps, Boiler Mountings & Accessories and other Industrial Valves and Fittings are installed throughout the globe, to handle varied applications in steam, oil and gas, refining and petrochemicals, chemicals and pharmaceutical, marine, mining, water& wastewater, textile, sugar and HVAC industries. ATAM valves are engineered to handle service conditions at -192°C to 550°C and pressure upto 10000psi.

With a work force of more than 500 professionals and wide range of machining and testing facility, organisation can efficiently handle large production lots to highly customised orders.

Manufacturing facilities are further complemented by a large sales and distribution network, offering quick access to our warehouses located across the India and other parts of the world.
Mr. Vimal Jain (Chairman)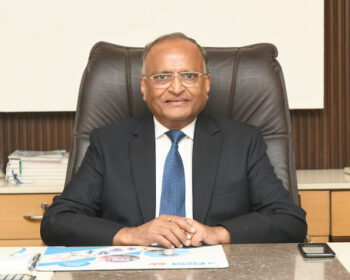 The advantage of advanced engineering capabilities and innovation has facilitated ATAM Valves to continuously expand offering of Industrial Valves and Fittings.
Mr. Amit Jain ( Managing Director)
ATAM's dedicated team backed with extensive experience and expertise in advanced design, simulation software and testing facilities, enables organization to find right solutions to any varied and complex customer needs.